Our Team
Dr Averil Cook
Director & ​Clinical Psychologist
Board Approved Supervisor & AHPRA approved Supervisor Trainer ​
Doctor of Clinical Psychology/Master of Science
BA (Psych) Hons.
Dr Averil Cook is a warm and experienced Clinical Psychologist who has worked with adolescents, families and adults for over 11 years. Averil has a rich history of clinical experience, is collaborative, supportive and genuine having worked with a wide array of mental health concerns including eating disorders, school refusal, Functional Neurological Disorder (FND), trauma, gender dysphoria, acute and complex mental health presentations as well as depression, anxiety, stress and relationship concerns.
Averil has also collaboratively developed and run the Masters of Clinical Psychology and Masters of Psychology Practice (Clinical) programs at The Australian College of Applied Psychology (ACAP).
Averil has previously led ICAMHS (
Infant, Child and Adolescent Mental Health service) services and has worked in speciality teams at the Children's Hospital at Westmead and Northside Clinic.
Averil has special interests in teaching and training emerging Psychologists and
is a Board Approved Supervisor for Clinical Psychologists and Registrars. Averil is also an AHPRA approved Supervisor Trainer. Averil has taught and supervised Psychologists, Psychiatrists and NSW Mental Health teams across metropolitan and rural NSW Local Health Districts, tertiary hospitals, private practices and NGO's. Averil is an honorary Associate Lecturer at UNSW Masters of Clinical Psychology Program where she teaches Family Systemic Therapy and continues to collaborate with ACAP in research and training for their Masters of Clinical Psychology Programs.
Averil is passionate about developing diversity and cultural competence in clinicians, researching in social justice and mental health issues and has been a consultant for large educational organisations to improve diversity and inclusion in their workplaces.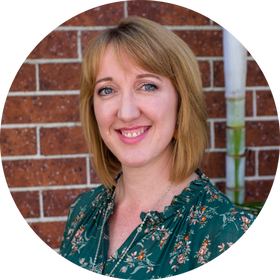 Dr Madelyn Geldenhuys
​​Provisional Psychologist (overseas trained)
PhD
Madelyn is passionate about personal development and supporting people with their overall life, work, and therapeutic goals. She has over 13 years of experience as a psychologist, academic and researcher. Madelyn is an overseas trained psychologist registered with the Health Professions Council of South and with the New Zealand Psychologist Board. Madelyn is currently working as a provisional psychologist completing her transitional program to achieve full registration in Australia.

In a professional capacity, Madelyn supports adults and adolescents with mental health problems, stress, depression, and anxiety. Additionally, Madelyn is passionate about mental health in workplace and can support you with organisational and employee development needs, work-related wellbeing, burnout, and mental health at work, team building and/or team efficiency, and work engagement. Madelyn works as a provisional psychologist and workplace coach to equip people with the skills and knowledge to develop themselves, their organisation, and their work using a variety of evidence-based approaches (including positive psychological approaches). She also helps support working mums to achieve balance in their work and personal life.

Madelyn's experience includes program development at tertiary level where she co-development and guided psychology programme accreditation processes in South Africa and Australia, teaching and training people for optimal functioning and research. She previously worked as an Associate Professor at the University of Johannesburg, South Africa, and the Australian College of Applied Psychology where she also led professional psychology qualifications and programmes. Now, Madelyn works at The University of Notre Dame, teaching into psychology and counselling programs.​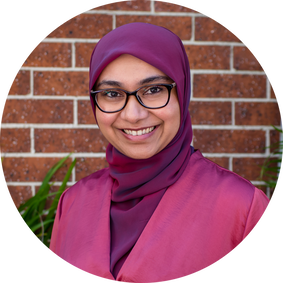 Nafisa Choudhury


Registered Psychologist
Board Approved Supervisor
Clinical Psychology Registrar
​
Graduate Diploma of Psychological Studies
Postgraduate Diploma of Psychology 2010
Masters of Clinical Psychology



Nafisa is an experienced Psychologist who has worked in a range of services including leading wellbeing services at Macquarie University, developing counselling services with NSW Health and NGOs, and in private practice. Nafisa is a Board Approved Supervisor for those undertaking the 4+2, the 5+1 pathways as well as more experienced Psychologists. She is in the final stages of her Clinical Psychology Registrar Program, having recently completed her Masters in Clinical Psychology.

Nafisa enjoys working with teens, families and

adults for support with a wide range of issues such as anxiety, depression, relationship concerns, experiences of trauma, experiences of marginalisation, navigating cultural identities, and navigating difficulties associated with neurodivergence.

She has a holistic and eclectic approach to therapy, with training in CBT, DBT, ACT, EMDR, family & attachment-based therapies, schema therapy and other trauma-focused treatments. Her books are currently open for in person and telehealth appointments. Please contact the clinic for an appointment.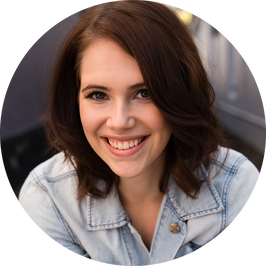 Scarlett McGrouther
Administrator and Project Manager
BA (Psych) in progress
Scarlett is an experienced clinic Administrator having worked in Psychology Clinics privately. Scarlett is undertaking her undergraduate studies in Psychology at Macquarie Uni with plans for further study in the profession. Scarlett also works with the team as a Project Manager for various Bodhi projects.